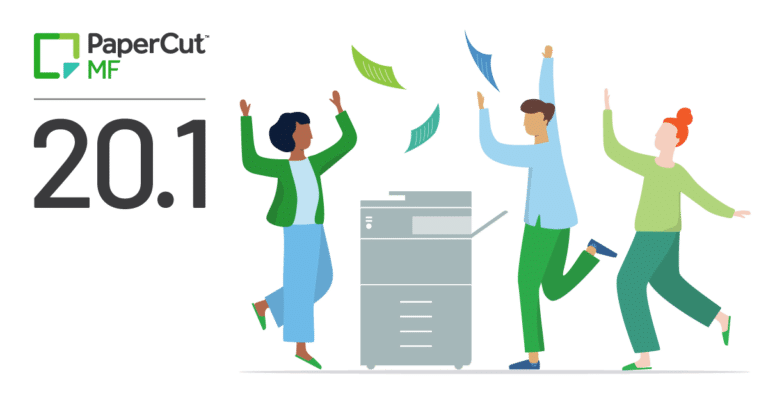 The makers of Papercut MF, Access Control Devices Inc. (ACDI) recently announced 35 recipients of their Partner Awards, naming 4 Office Automation Ltd. their partner of the year in Canada. Their partner award is presented to those who demonstrate excellence in providing business solutions and services, displaying unparalleled customer experiences and who collaborate with ACDI to ensure world-class solutions are implemented in every business they serve. "ACDI would not be what it is today without the hard work and dedication from our incredible network of partners" said Josh Lane, President and CEO of ACDI. 
This award was earned specifically through our partnership with ACDI in the resale and implementation of their Papercut MF software, which enables customers and end users to have complete control over their printing, copying, scanning and faxing via printers and multifunction print devices. In addition, the software helps enable organizations to minimize wasteful print jobs and enhance end user security and thus far, 4Office has implemented this solution in many of our educational and public sector major accounts to deliver more value.
We would like to thank our partner ACDI, our staff and our customers for helping us achieve this milestone and we look forward to our continued partnership in delivering more value to customers and end users of our equipment and managed print solutions. 
Full press release: https://www.industryanalysts.com/051623_acdi/