Kyocera's multifunction print devices have been highly praised by industry analysts over the years for their reliability, high performance quality and usability in office environments around the world. Therefore it is no surprise that a number of their latest models have been awarded and recognized recently by BLI as "highly recommended" in their respective categories.
Some of the notable models in this category are as follows:
TASKalfa 4003i (monochrome multifunctional)
TASKalfa 5003i (monochrome multifunctional)
TASKalfa 3553ci (Colour multifunctional)
TASKalfa 5053ci (Colour multifunctional)

For a full list of Kyocera Awards, click below:
https://www.kyoceradocumentsolutions.com/products/awards/
About BLI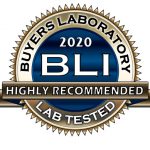 For over 50 years, Buyers Lab has been the global document imaging industry's resource for unbiased and reliable information, test data, and competitive selling tools. What started out as a consumer-based publication about office equipment has become an all-encompassing industry resource.