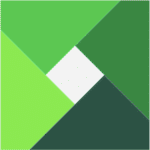 We are pleased to announce that Lexmark has been awarded the highly coveted printer / MFP line of the year award from Buyers Lab, the world's leading independent evaluator of imaging devices. All 13 of the products tested in the winter of 2019 earned the lab's 'Highly Recommended' rating for their durable, secure and cost efficient print devices.
"It is an honour to receive the Keypoint Intelligence 2019 Line of the Year award for our colour and monochrome printer and MFP lines" said Lexmark's Senior Vice President and CTO, Allan Waugerman.
Over the course of 2018 the company completed an impressive refresh of over 90% of their product line, responding to customer and market demands, to unveil an impressive new lineup for 2019. Click here to read more.